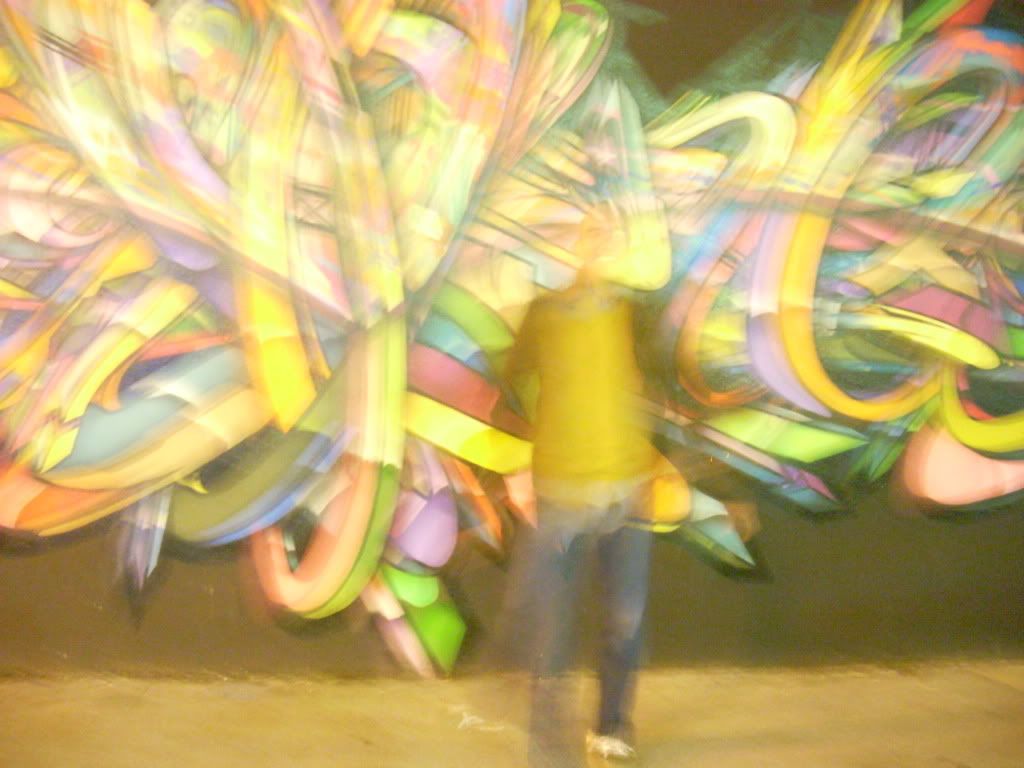 (vs off the shoulder dress, UO oxfords, Bally chain bag, 12th St. by Cynthia Vincent belt, flower pin by H&M)
Spent the weekend in SF. The whole shebang: hotel, din at Il Borgo, and drinks at Owl Tree. It was quite lovely---until I woke up hungover! No more fun times for me, Sunday was shot.
Shots of corner art between Mason and Market, for those who don't know this is treading on hood property, aka the beginning of the Tenderloin. The outfit pic was taken across from City Hall, love how the steam is rising from underground. Favorite random shot: the bf, in a gorgeous mustard v-neck, with a sublime motorcycle jacket he found on the cheap I like how this shot is a big fuzzy, blended blur!