{
{Empyre boyfriend blazer, pinstriped button up, Alloy jeans, Bottega Venetta hobo}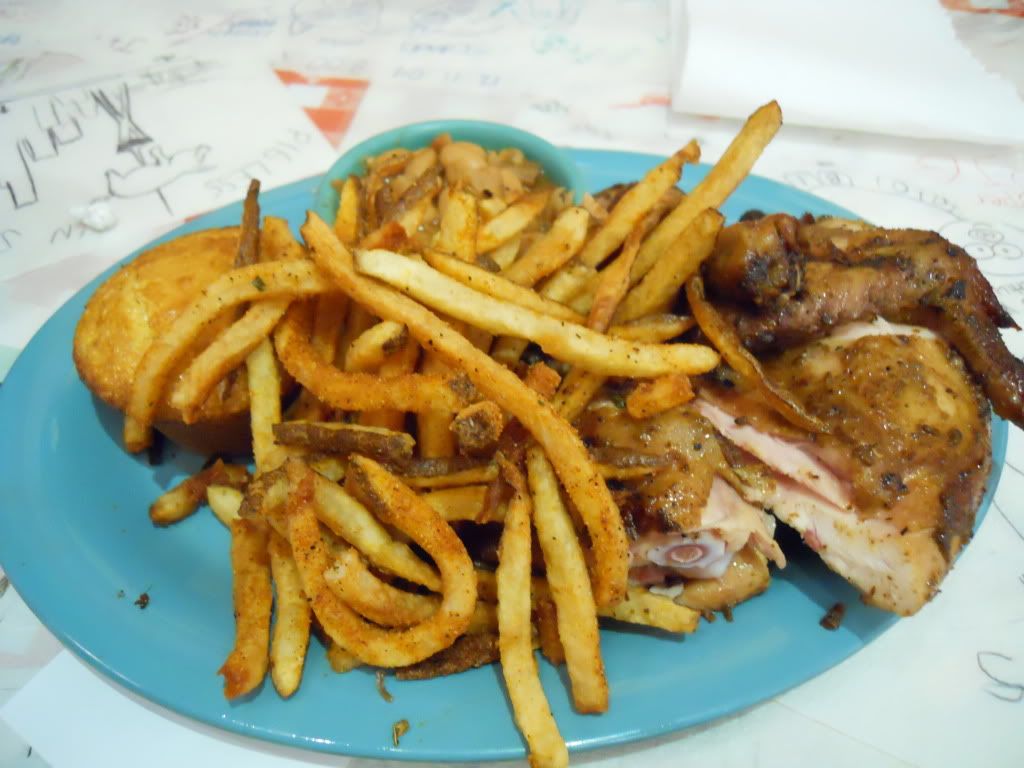 {Memphis Minnie's Chicken Plate}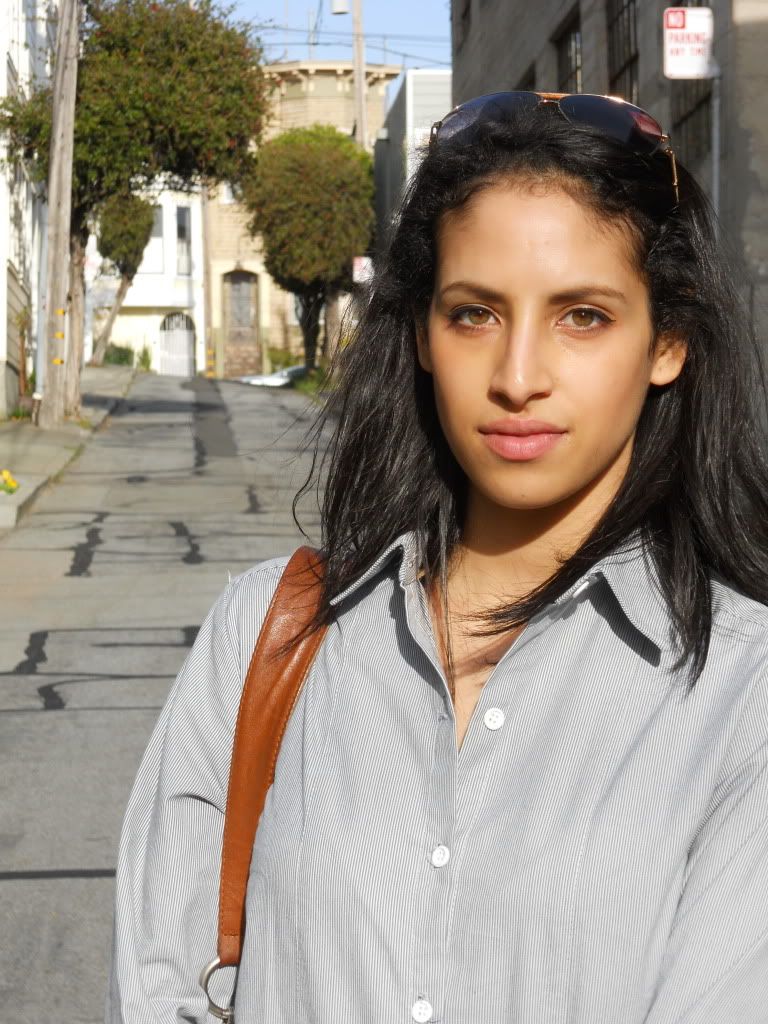 Last Sunday was kind of an adventure filled day. First we started off in the Haight just wandering about, when we found a BBQ hole-in-the wall joint called
Memphis Minnie's
, where we shared the delicious artery clogging plate seen above! Yum, slow roasted chicken, shoestring spiced fries, baked beans, corn bread, and some sweet tea! Next stop famed dog paradise--Duboce Park. It was really cool seeing all the dogs frolicking, jumping, running--they needed to get that pent up "I'm too big to be living in a cramped, tiny ass SF apartment" aggression out. Watching the dogs interact with one another, and their owners makes me want a big French poodle, Great Dane, or Bull-mastiff- in an appropriately sized house with an even bigger backyard of course!
Then I had the brilliant idea to check out the Fillmore shops on the other side of town, ie: Marc by Marc Jacobs store! I didn't find anything I didn't already know I wanted, but couldn't afford in the first place, so I headed over to Crossroads. There I happened to score a Proenza Schouler short sleeved sweatshirt that was produced in the Target collaboration a few years back. That's considered vintage, right? Well it was cute, and only $4, so I got it.
Anyways, I needed some sweets stat. so with my Groupon for "
That Takes the Cake
" in hand, I was determined to get some cupcakes asap! The bf thought walking from Pac Heights to the Marina would be no biggie--we could walk off lunch. I'm all for a good sweat inducing workout, but damn, not when I just flat ironed my hair, or am sporting my brand new oxfords! Anyways, we made it up and over the hills,
and back
with a dozen amazing cupcakes in hand, and with a natural rosy glow -via 45 degree hills- to boot! Feeling several pound lighter, I indulged in the most delicious banana flavored cupcake ever, fittingly named "Elvis is in the Building", you know cuz he kinda had a thing for peanut butter sandwiches. It was ridiculously good!
Lets hope this Easter Sunday is as exciting, and eventful as I'm planning it to be!