Even though I sipped on seltzer all night, I went on a pseudo bar hop of sorts last Friday. The evening began at The Ambassador (hence the telephone in the second shot), where we sat at a booth, sans bottle service. From there we made our way to Bourbon and Branch- the elusive speakeasy where a secret password is necessary to imbibe in the library-esqe spot, the elderflower champagne cocktails looked divine- I'll have to try one next time I'm there! Next up, Swig, most definitely the most fun of all three! The place was packed, the fresh fruit drinks were being made non-stop, the music was so good, it even made a nearby patron think he was Usher--as he bust out the moves! Last stop of the night--Osha's, best anytime Thai food ever. This place was even more packed than some of the bars I went too! A good time was had by all, even the designated driver!
p.s...so random, but I totally saw Sinbad this same day, as I was running on the treadmill, he was coming out of the nearby movie theater by himself. Maybe he went to see
Iron Man 2
? Did anybody else go see it? I actually saw
Letters to Juliet
---adorable!!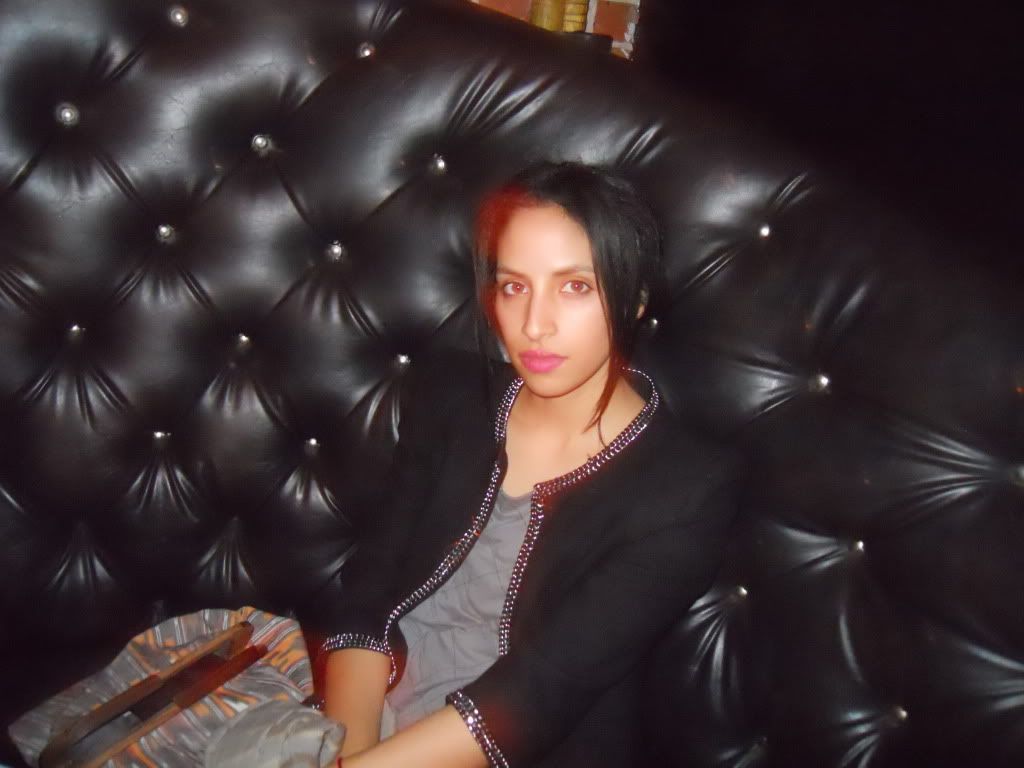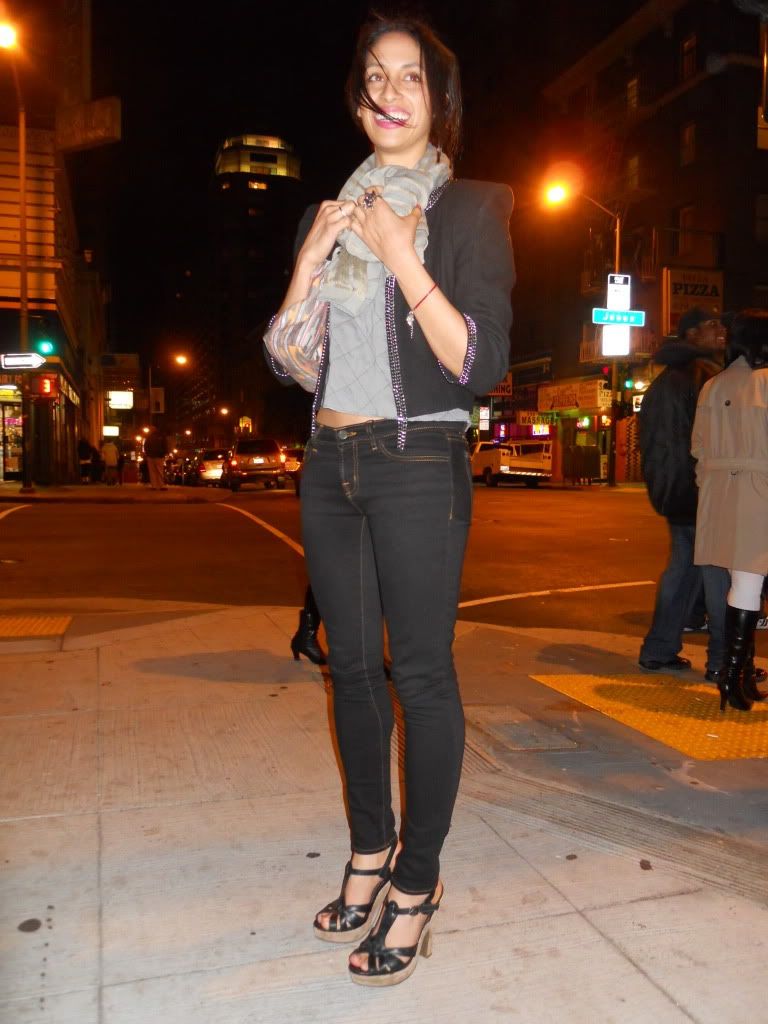 {F21 chain blazer, UO quilted crop top, J brand jeans, Steve Madden heels, F21 tribal clutch, Ya Living organic scarf}