This New Years dress code was a bit of a departure from the norm for me. I'm usually all sparkles. This time around I decided to channel the elegant Ms. Betty Draper. Fur, wingtip eyeliner, massive retro rocks on my ears, and somewhat of a disheveled updo. I was not only celebrating New Year's festivities, but my beau and I
six
year anniversary--obviously amping up the class, and toning down the crazy. Well not all of it, I had to bust out my wrist armor, bringing a little grunge to the outfit, and then of course there is the coat...
Please don't judge the matchy matchy coat and shoes- I really ran out the door, thinking the coat would only be worn while traveling from car to restaurant, restaurant to car, then car to house party. And immediately off it came, until I realized it was too freaking cold to withstand. So my fashion faux paux was made noticeable to a lot more than I would have liked it to.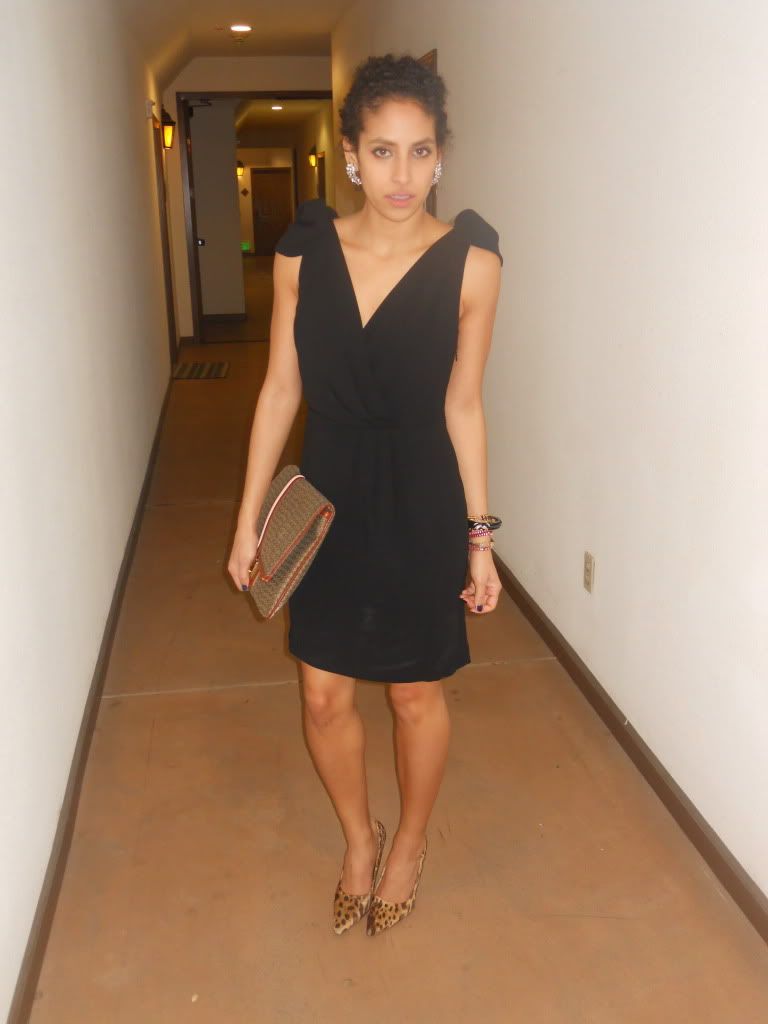 best Angie Jolie impression....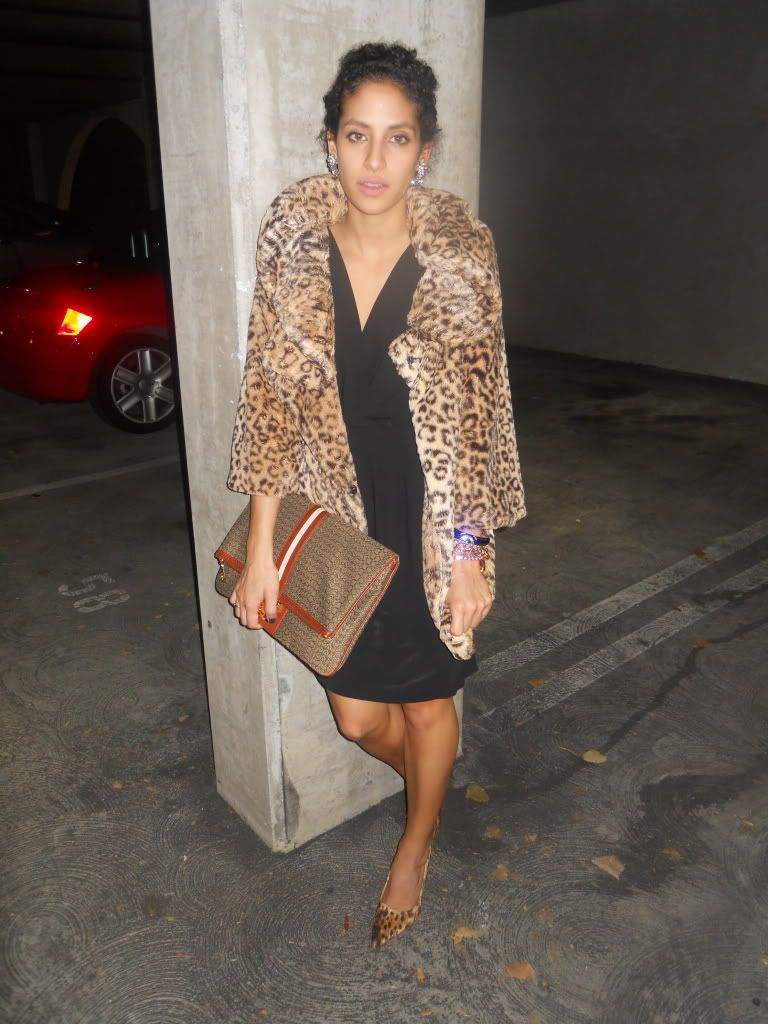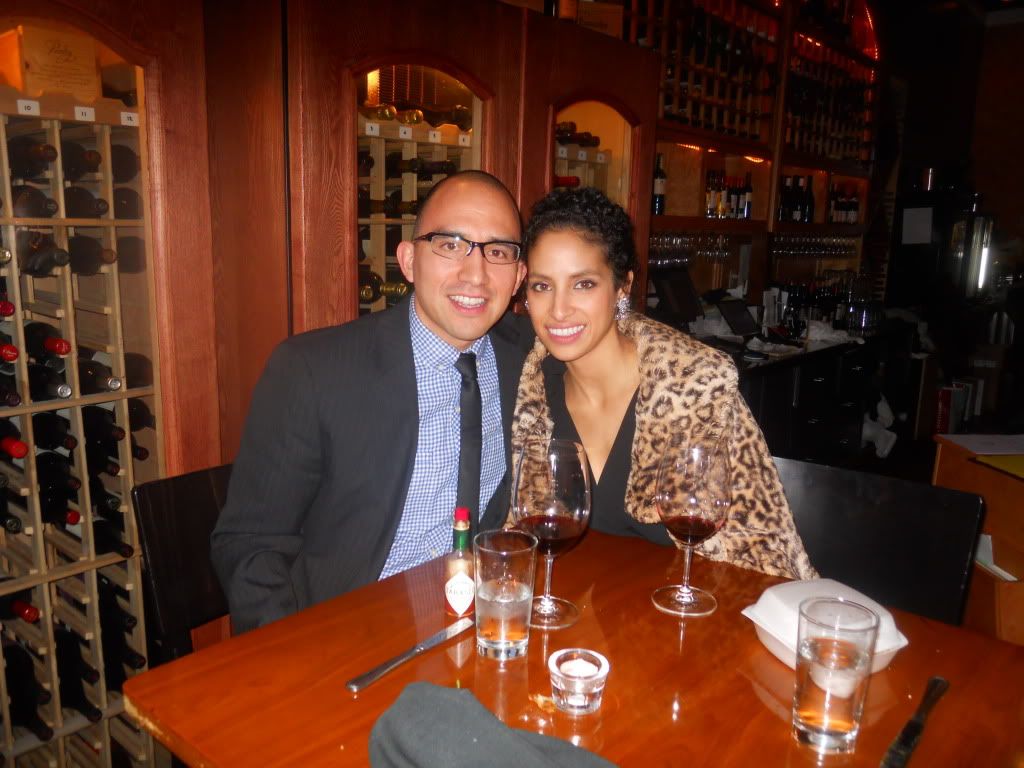 {faux fur: Lord+Taylor coat, dress: LOFT, shoes: Chinese Laundry, earrings, Edittion by Banana Republic, clutch: Marc by Marc Jacobs}