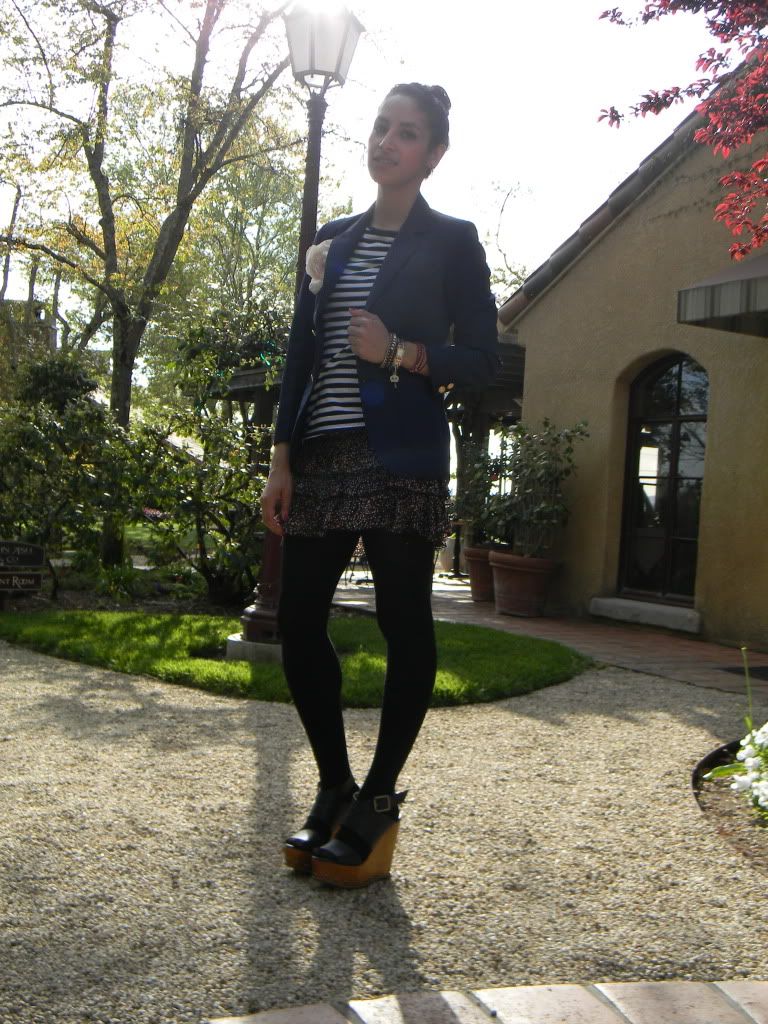 {thrifted blazer-
seen here
, Target striped top, and floral skirt, Steve Madden wedges}
p.s this is what you look like after a long day of wine consumption...hello eye bags!!
I told you I'm obsessed with throwing this blazer over everything! This particular weekend I went wine tasting and stayed at one of my favorite inn's in Santa Rosa, while traipsing from vineyard to vineyard in five inch wedges. Let's just say flats would have probably been the best option- but I like a challenge.
I am in love with the
juxtaposition
of the floral and stripe prints, another thing I have been repeating all too often. I think I'm feeling a little Blair Waldorf in these shots minus the three inch wide thick headband--meets Carrie Bradshaw courtesy of the rose pin I added the blazer's lapel. Planning on wearing this rose looped around a string on my wrist come summertime.
{What I wore to dinner...}